Video Surveillance System
Innovative products include security monitoring with remote video verification
Modern security goes beyond the standard video infrastructure. Today's advanced technology allows operators to become the eyes and ears of buildings, enabling them to not only protect visitors and assets, but also achieve operational excellence.
Video solutions for a safer, smarter world
When you install a surveillance solution, you are looking for more
than visibility. You want to alleviate concern and strengthen
peace of mind in the face of day-to-day activities and unforeseen
events. To achieve that, your video security system should give
you the tools and confidence to protect products, places and,
most importantly, people.
Hardware and software platforms from American
Dynamics allow users to see more and prevent
events before they occur. Improve user efficiency and
resources with high-performance smart streaming and
video intelligence along with an extensive feature set
From small, single-camera systems to large, scalable deployments with thousands of devices, the Exacq portfolio provides an ideal security solution for almost any application, particularly those requiring an uncomplicated installation process and intuitive user experience.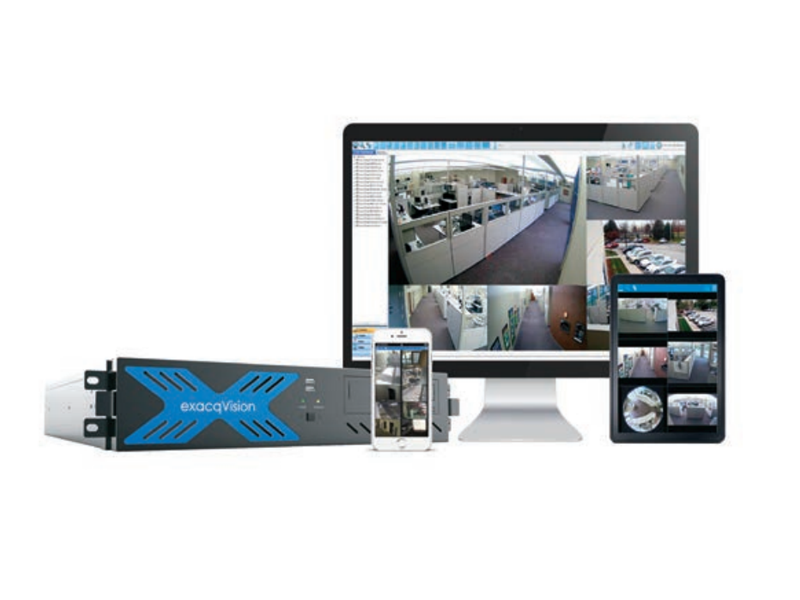 lustra cameras provide a versatile and scalable
surveillance solution for deployments where advanced
video intelligence, innovative recording features, and
open platform integrations are required.
Today's physical security solutions live in the cloud and they bring all the typical benefits associated with any digital transformation
Centralised management: Control cameras, doors, alerts and permissions across all your buildings from one browser or mobile device, all around the world.
Faster intelligence: With the cloud, sharing information has never been faster. This increase in speed and accessibility transforms video surveillance footage from forensic data into actionable information that can be quickly distributed across entire organisations.
Scalable operations: An unlimited number of cameras and access control points can be added to a single instance. Custom floor plan views, map views, and powerful dashboards help keep data organised for one or thousands of locations.
Streamlined costs: Organisations typically see a 20-30 percent reduction in the total cost of security by moving expensive on-premises security infrastructure to the cloud.