Entrance Systems: Create a memorable first and last impression for your building
Takachiho Fire & Security provides integrated videosurveillance and access control systems to enable businesses to manage their security and enhance business performance. Innovative products include security monitoring with remote video verification, event triggered alarm notification as well as the most extensive integration with other business applications in the industry. Global Access Control Solutions:
Sensor barriers Argus 40 - 60 - 80
This variety is expressed in the modular design elements
Good design can be planned. The new Argus sensor barriers from dormakaba open the way to more freedom in form, color and function. They combine the options of a modern access system in the supervised entrance area in three models. From short basic versions to exquisite objects with sophisticated sensors, they offer a wide range of functions.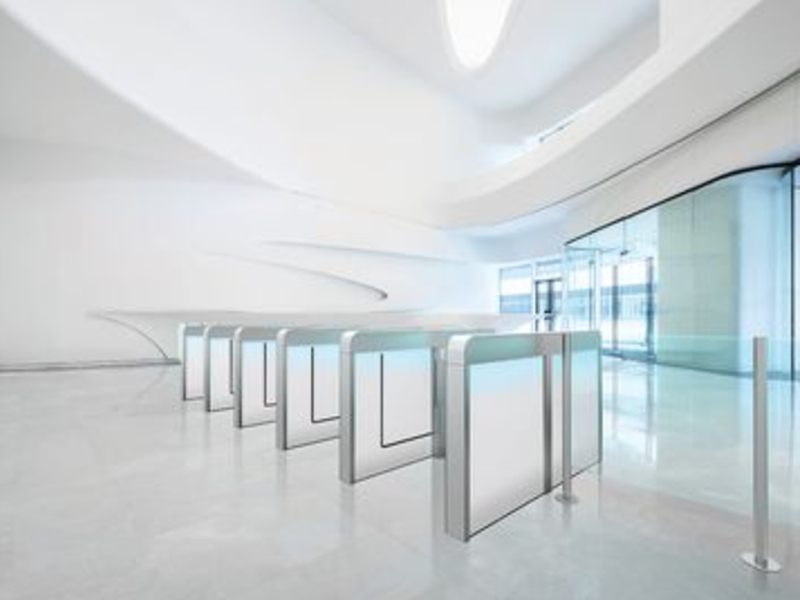 Fast, streamlined entrance control
Swing opening speed gates with a slim, elegant design and minimal footprint
Ensuring the safety of your staff and visitors to your building doesn't need to restrict their freedom of movement. The SpeedStile FLs forms a seamless and fluid barrier that enables a fast and steady flow of people through your entrance, without compromising your security.
Manual full-height turnstile for external use
Available in single, double and double interlocking layout configurations with optional roof canopy
Mode of Operation
Passage in one or both directions is electronically controlled. On receiving a signal from the access control system or remote control, the mechanism unlocks and the arms can be pushed to pass through the gate in the authorised direction.
Improper Transit Prevention
It prevents two passages at one time, and if an unauthorised person attempts to enter from the opposite direction, the in-built locking mechanism stops any attempt to reverse the rotation.